I need to clear out my garage some so I have room to work on my cars. I'll start posting some pics after I get home from work tonight.
Some of the parts include a 250 short block, a 170 block & cranks, pushrod sets, connecting rod sets, piston sets, bellhousings, flywheels, carburetors, adjustable rocker assemblies & a couple of Offenhauser triple 1bbl intakes just to start with.
Most stuff I'll ship, but you pay for shipping. I'm in southwest Oklahoma City for those who might be interested in the 250 short block & 170 block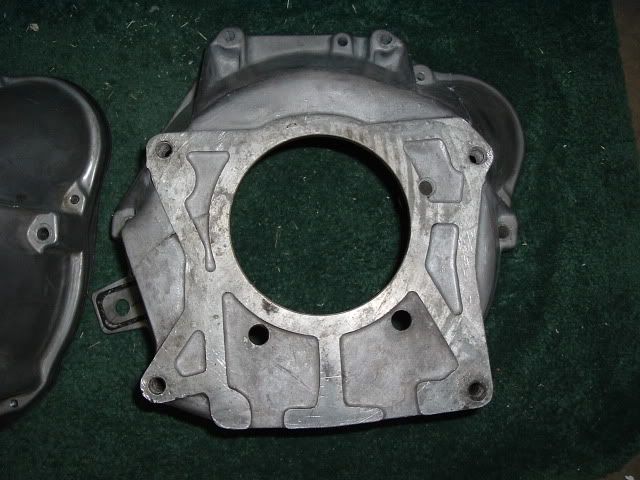 1979 SROD 4 speed bell housing $250 plus shipping. I have 2 of them.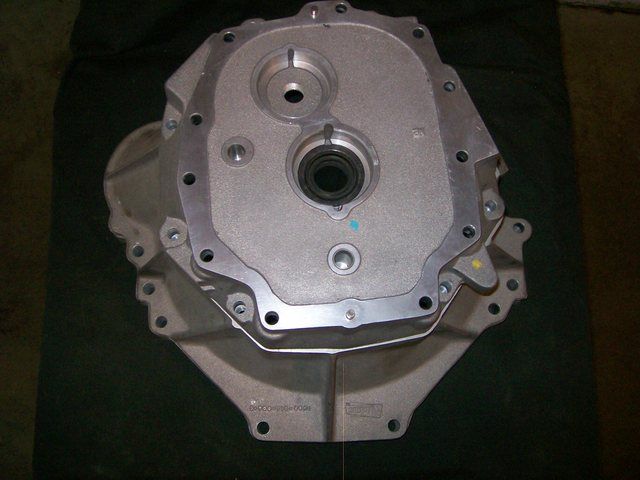 Tremec T56 bell housing & front plate $450 plus shipping. These are Tremec parts to convert a cobra T56 trans to fit behind a SBF V8 or 250 ci 6 cylinder if that's what you want!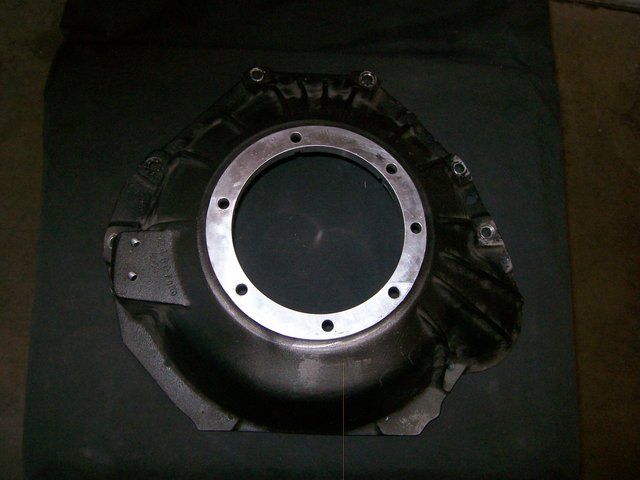 Aftermarket C4 bell housing for SBF V8 157T flexplate $250 plus shipping.
B&M 157T flexplate 50 oz-in unbalance for late model 5.0 V8 C4 trans & 10 1/2" dia bolt pattern torque converter. $100 plus shipping.
Summit racing 10 1/2" dia bolt pattern 26 spline torque converter for 157T flexplate 2500 RPM stall $150 plus shipping.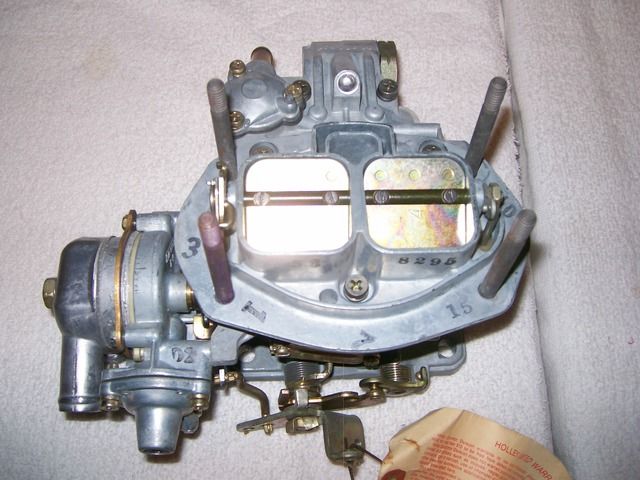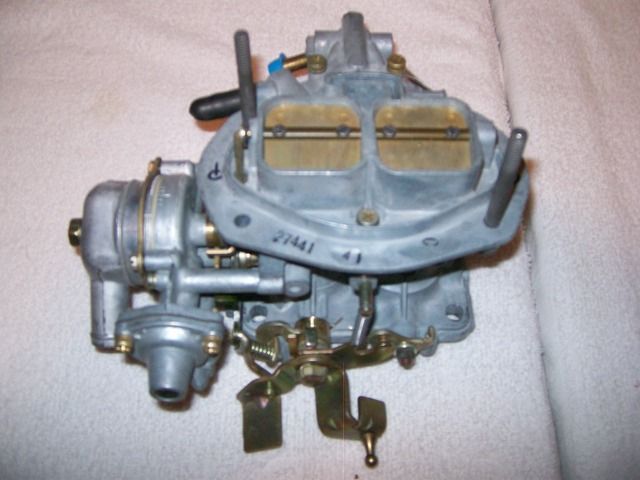 Some Holley-Weber progressive 2bbl carbs for Pinto & Vega $35 each plus shipping. We can make a deal for multiples!!!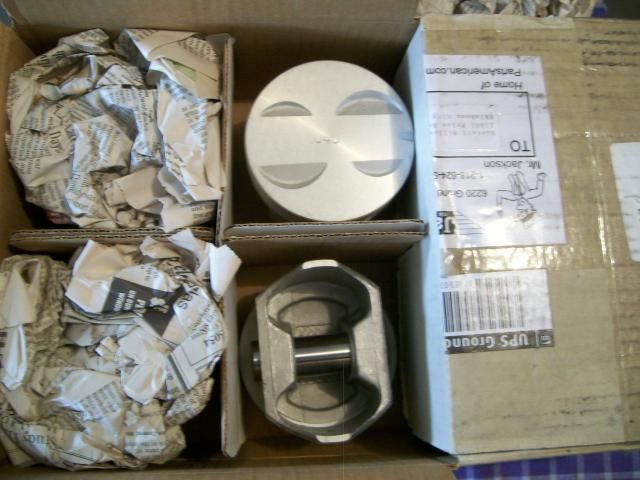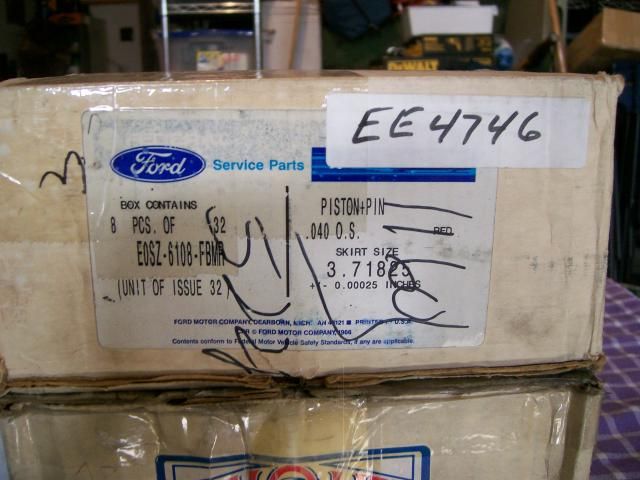 I have 4 boxes of 8 each Ford E0SZ 255 V8 pistons @ .040" oversize. I will sell them in sets of 6 each including ring sets for $150 plus shipping.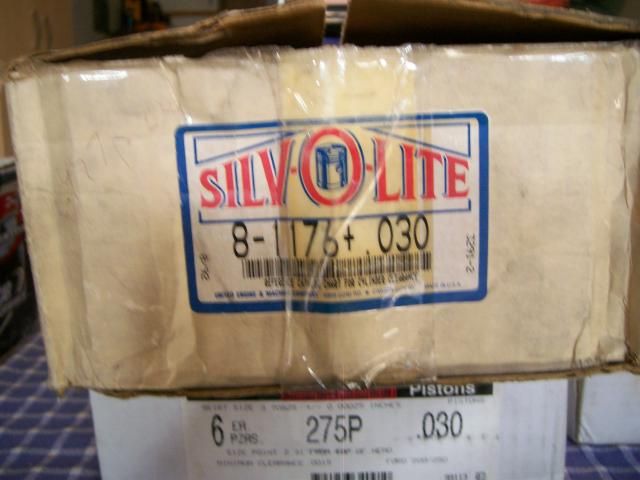 I have one set of 8 each Silvolite 1176 pistons for Ford 255 V8 @ .030 oversize including ring set for $150 plus shipping.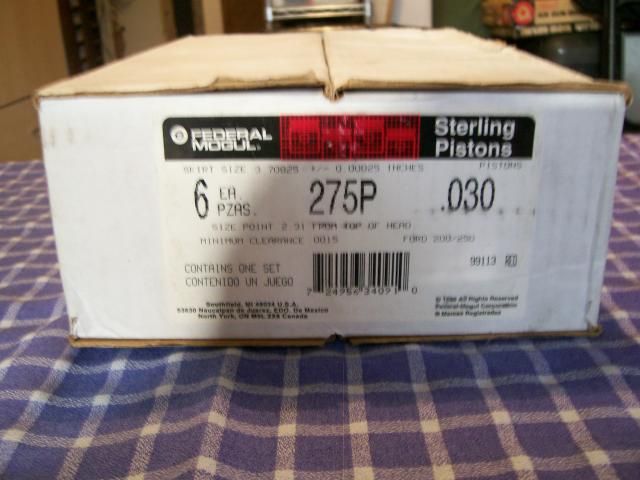 I have a set of 6 each Federal Mogul 275P pistons @ .030" oversize including rings for $75 plus shipping. Good for a 200 or 250.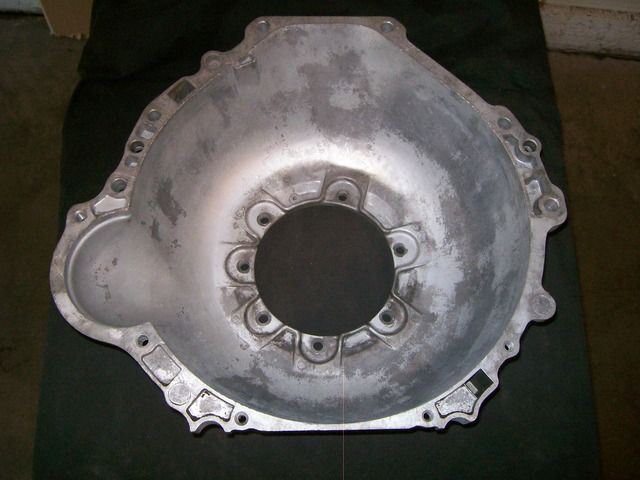 I have a Ford C4 bell housing for SBF V8 or 250 6 cyl for 164T flexplate for $150 plus shipping.
I have 2 Offenhauser 5970 triple 1bbl intake adapters. Both have mount hardware & one has linkage & fuel lines & fittings. $250 for the one with fuel lines, fittings & linkage. $200 for the one without fuel lines, fittings & linkage. Your choice of the one with black hardware or shiny hardware. $400 if want both, plus you pay shipping for any combination.
Well, I have a lot more stuff to list, but with only 2 responses from 272 views I hesitate to list anything else. It really does seem that there is little interest. Guess I'll try Craigslist & fleabay.
I'll get some more stuff up later.
Thank You!!!
Darrell